Soy Garlic Chicken Wontons
—
Serve this asian inspired appetizer at your Super Bowl party and your guests will be delighted by the sweet and spicy flavors of this dish!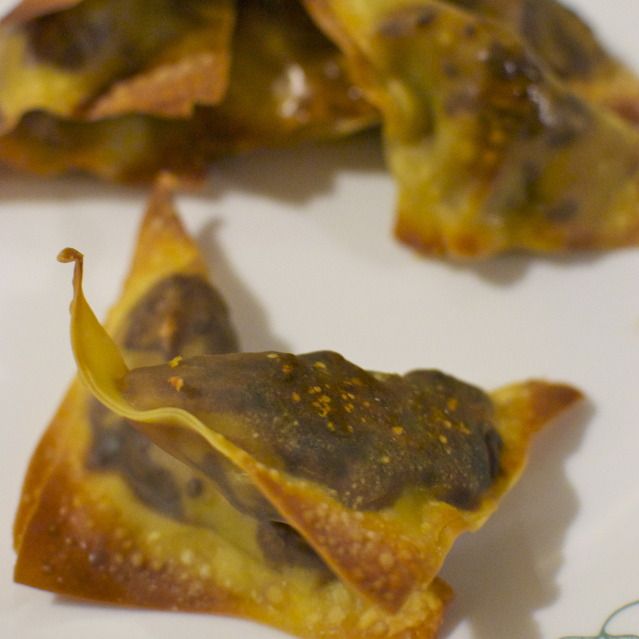 These wontons are easy to make and baked, making it a healthy way to snack during the big football game. You will love these wontons, as they are crispy, spicy, and sweet. When we made it, they lasted only a few minutes before they were gone.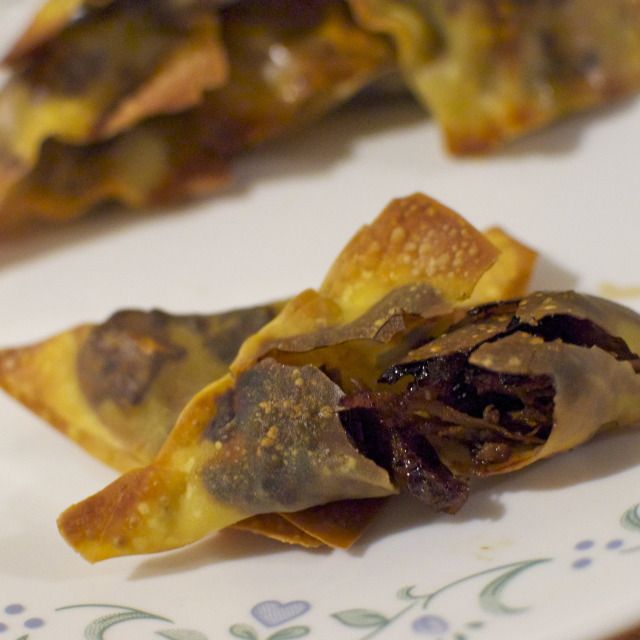 Soy Garlic Chicken Wontons
1/2 cup soy sauce
2 tbsp lemon juice
2 tbsp mirin
1/2 cup honey
2 tbsp sriracha 
2 tsp grated ginger
3 cloves garlic, minced
1 lb chicken, shredded
32 wonton wrappers
—
In a saucepan over medium heat, combine the soy sauce, lemon juice, mirin, honey, sriracha, ginger, and garlic. Bring to a boil, then reduce the heat to low and simmer for 5 - 10 minutes, or until slightly thickened. Add the shredded chicken and toss to combine.
Preheat the oven to 400 degrees F and grease a baking sheet. Take one wonton wrapper and using your finger, dampen the edges. Scoop one teaspoonful of the chicken mixture in the center of the wrapper and fold over into a triangle. Press out any trapped air and seal. Arrange on the baking sheet. 
When finished forming all the wontons, spray the tops with more cooking spray and bake for about 10 - 20 minutes, until golden brown.
Makes 32 wontons

Countdown to the Super Bowl
2 Notes/ Hide
lifeontheraques likes this
lesmac likes this
mytastyaddiction posted this